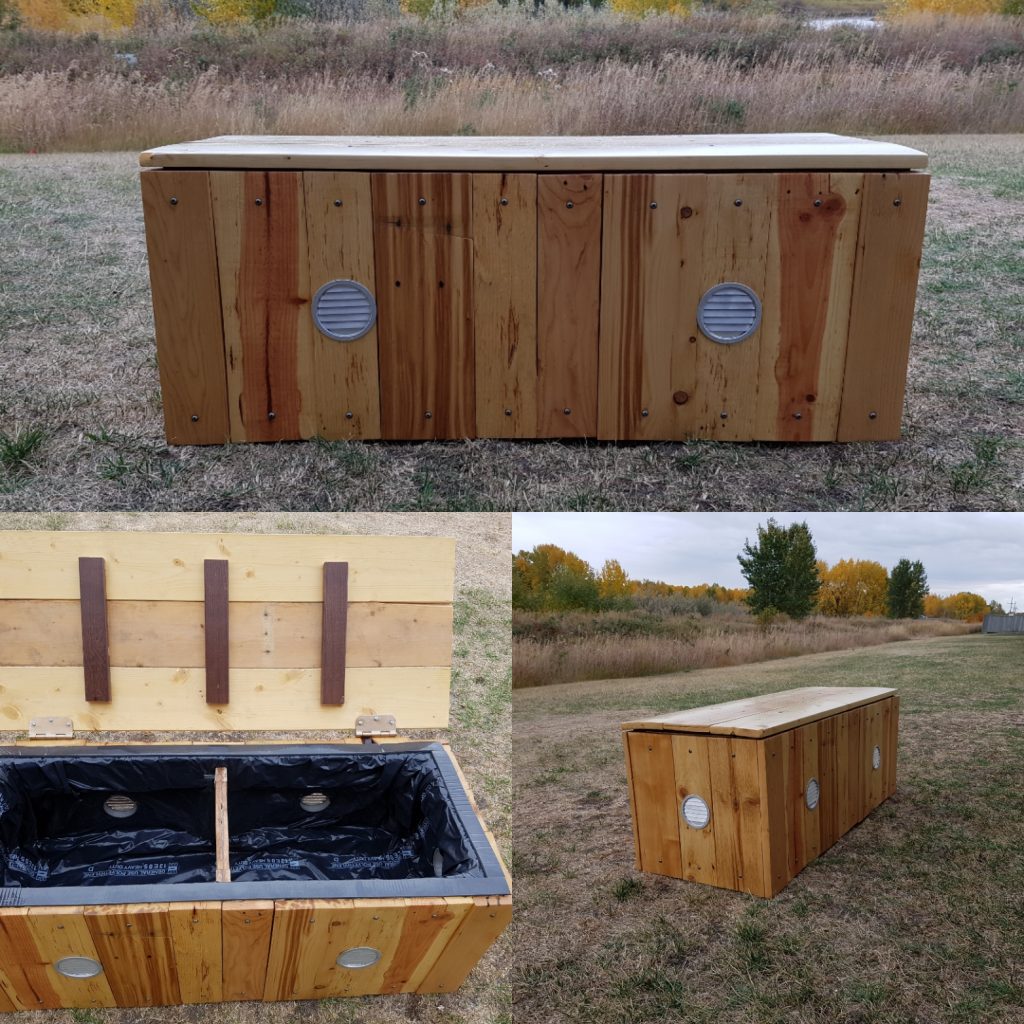 I like to build wooden vermicomposting bins (worm bins), because I wanted to keep the worms in my kitchen, but wanted a different look than the usual plastic bin. It does make the bin quite heavy, so I have added wheels to the design.
Plastic bins are more easily transportable. It keeps the weight manageable. One advantage of a wooden bin is the ability to easily add a divider screen. Known as a migratory system, this takes advantage of the worms natural tendency to migrate toward a fresh food source. By feeding them on one side of the screen and switching tho the other side. The worms move through the screen and leave the finished compost easier to harvest.
Either way, once the compost is ready to harvest, I use a worm "trap" as the next step. Check out the worm composting page to see how that works.
The bin in the above picture is built using some old cedar tongue and grove boards. They were washed out during the June 2013 flood and were destined for the landfill. The wooden bins are always made from repurposed wood.
The inside is lined with a poly film to protect both the wood from moisture but also, I have heard the worms don't like cedar, so its a double purpose I guess.
The hinges were off an old door I took out years ago and I have hung onto for some reason. It took about an hour to clean the paint and corrosion of them, but I finally found a use. The fun and beautiful part of building with recycled material.
The construction allows for it to be used as a bench. That is why there is no vent in the top. The over all weight is a two person lift.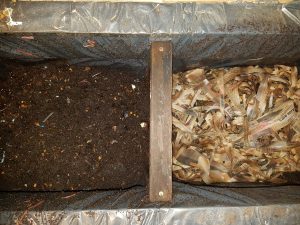 If you would like more information on wooden vermicomposting (worm) bins please contact me.
How-to video of making a migration style wooden worm composting bin.