Solid Green Spider Plants
Solid Green Spider Plants – If you live in the High River, Calgary, or Southern Alberta area and would like one of your very own!…$5.00 ea.
Contact me for more details and too order.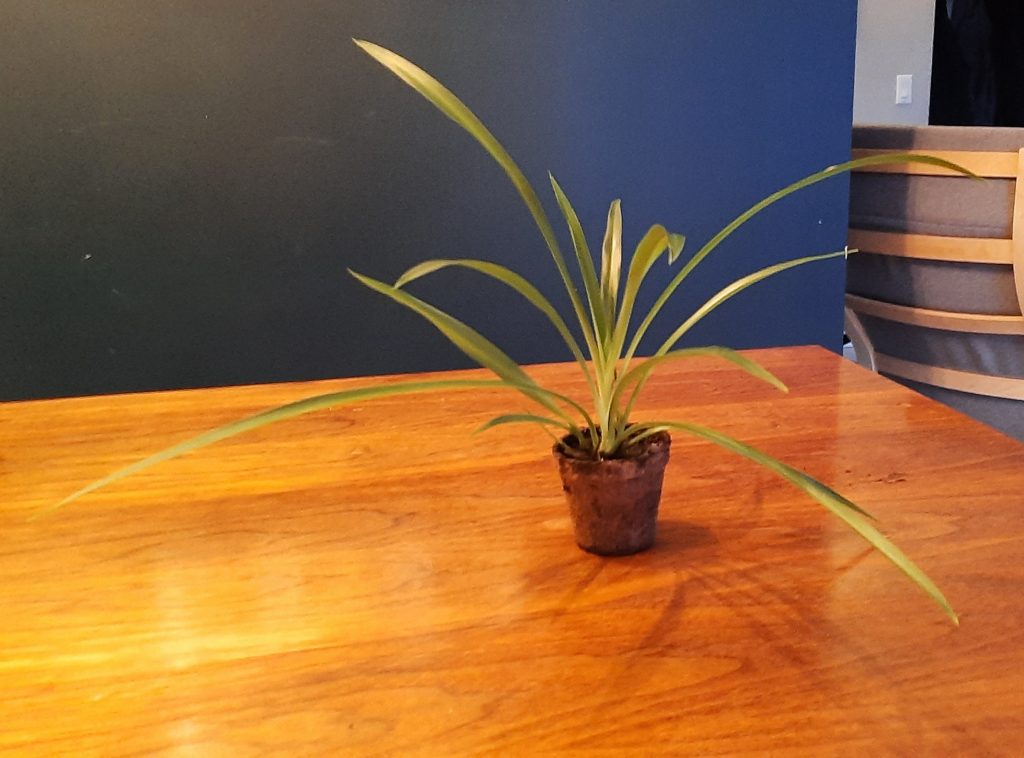 Solid green spider plants are apparently pretty rare. These pups came from one of our mother plants. They are planted in 2″ biodegradable pots. This makes them easy to replant into one of your existing planters, or get a new one!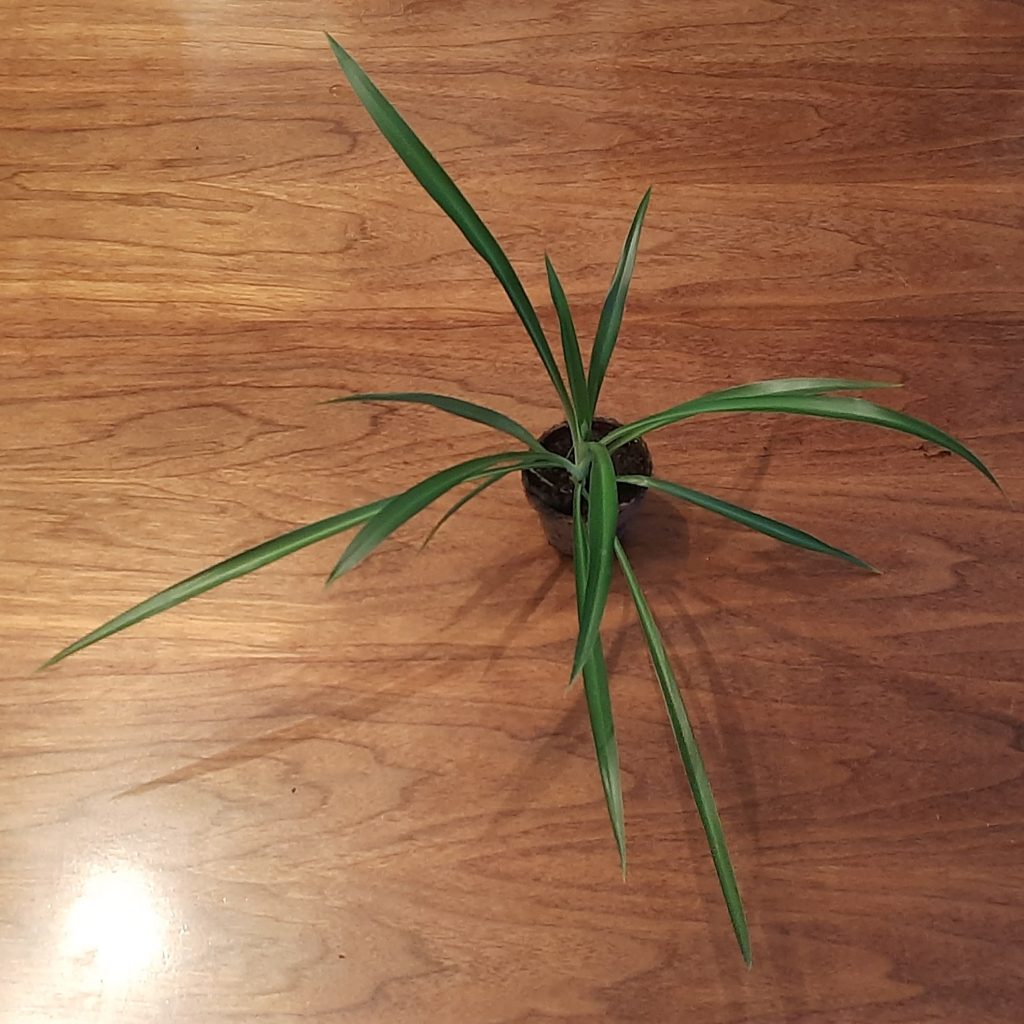 Spider plants (Chlorophytum comosum) are generally house plants in Canada. They can be planted as an annual, but they are native to Africa, so are probably best kept inside here. The good thing is, they are amazing air purifiers.
They specialize in taking Formaldehyde and Xylenes out of the air. So, if you have new furniture, a new carpet, or new paint, Chlorophytum comosum is your friend.
The reason solid green spider plants are so rare is that most commercially available spider plants have variegated leaves. The variegation is a mutation that people seem to like. We have just planted the pups over the years, and our old place was not very sunny. The result, I guess, is they have removed that mutation from their make-up. Making them solid green. Although, I don't remember the original plant ever having variegated leaves. I'll have to look through old pictures. See if I can spot him in the background.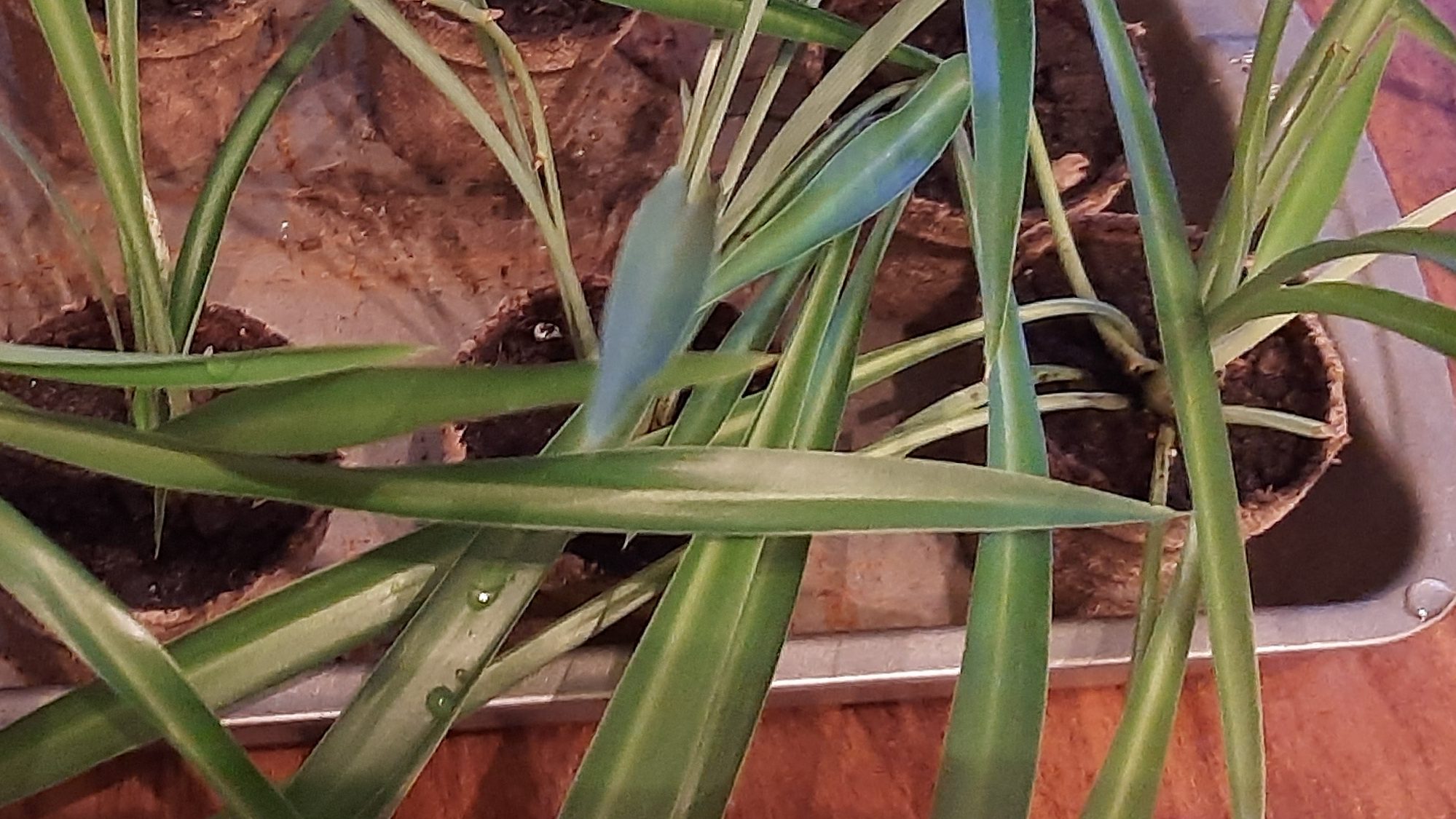 Now that we gave more space, and sun, these plants have exploded. So, if you would like to have a solid green spider plant. Or, you know someone who could use some cleaner air. (and, who doesn't). Why not pick up a spider plant that's a little different?
Super Easy To Care For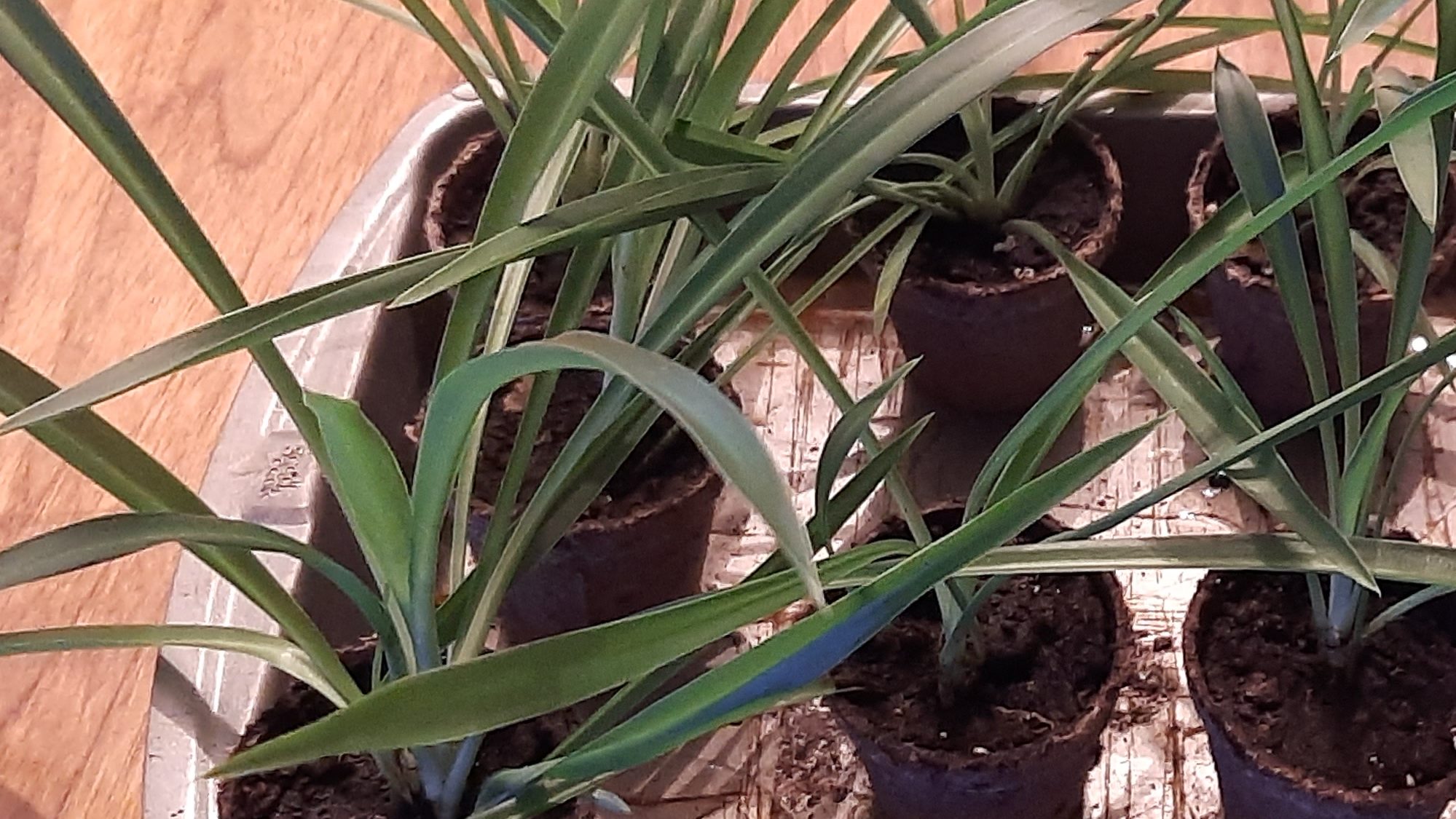 They are so versatile to place around the house. They do not like direct sunlight for too long. Maybe not the best plant for a south facing window. On a shelf that gets a little light, at some point of the day, would be great. They will adapt to most locations. Especially if they are started small. If they have to stretch too much to reach the light, eventually the plant will literally fall over. But they will give you lots of warning before. They are a good indicator plant for watering your indoor garden. They loose their perkiness slowly as they dry out and look "thirsty". But, they respond almost instantly to watering. I use it as a reminder, to water the rest of the plants, when the Spider plants look "thirsty".