Gallery:
Follow me
or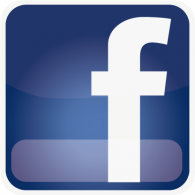 or
for up to date pictures. Here some examples of some of the different things I'm into.
Wicking Beds
The seldom seen overflow for the wicking bed on this townhouse deck. I was filling up the reservoir prior to a camping trip, and my son, who was 2 at the time, took the elbow threw it in the long grass somewhere. I'm not sure if we ever got it back……
Small Gardens
Replaced the birch stump on the left with a small edible garden. A flowering raspberry in the middle. A few geraniums for the pollinators and beneficial insects, and two kinds of flowering thyme. The gas line for the house runs directly under this stump so rather than grinding it, I cut it down below grade as much as I could and built this garden, Looking forward to seeing it fill out over time.
Wooden Worm Compost Bins, (Migration technique)
The new compost bin. Made from up cycled pallets and some salvaged material. (and some new parts). The design is known as a migration style worm bin. It allows the worms to be fed on either side of a screen. Feeding on only one side encourages the worms to "migrate" to one side. Leaving the other side of the screen relatively worm free for harvesting the finished compost.
Chemical Free Plant care
Neem oil to the rescue for the jasmine plant being attacked by scale. Check out the essential oils page for more of the story, and find it in the Marketplace.
Other Past Projects
Brick Patios
Curved retaining wall around tree well
Large patio with hot tub pad
Brick Walkways
Before
After
Repairing An Existing Walkway
Before
After
General Landscaping
Compost Bin from Repurposed Roof
The roof that had to go
The compost bin we needed
Earthen Stairs From Old Fence Posts
I didn't end up using the "newer" 6×6 on the right. The are repurposed as well, but looked too new.
Filled the inside with a Montana Rainbow rock mix.
This will make getting the pooch out for a walk in the winter a little easier. No slip and slide.
More gallery submissions to come, but check out the social media feeds in the mean time!